Covid-19 has impacted on our lives since March 2020 and continues to do so.
Due to the initial COVID-19 restrictions placed on the Early Childhood Development sector,  Feed the Babies Fund had to adjust our service delivery. Whilst we were unable to train our carers, we still needed to ensure that the children were being fed. As such, we continued with our nutritional project by providing cereal to the children in their households and have supported the carers with food parcels during the time of no income for them. The food parcels were made possible by the kind donations of certain items and by diverting training funding to nutrition in order to purchase the necessary items.
We delivered over 8 tons of food during the first months of the lockdown.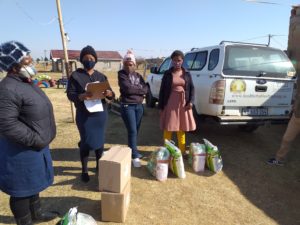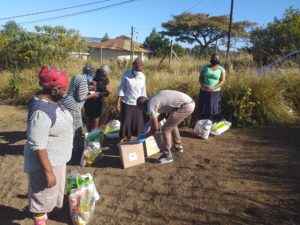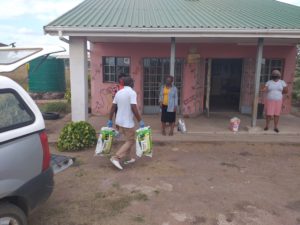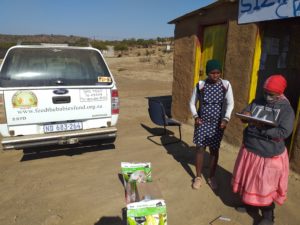 In this ever changing world, we too have had to relook at our service delivery and needs of our beneficiaries. To this end, we continue to provide much-needed personal protection equipment (PPE's) to our educare centres. Feed the Babies Fund supports some 150 educare centres that require personal protection equipment and cleaning agents to sanitise their premises and put the necessary Covid-19 measures in place in order to keep the children safe.
Items that are required are: Soap, paper towels, sanitisers (70% proof), masks and gloves. Any donations of the aforementioned items; or funding to purchase these items is welcomed. If any company that supplies these items can give us a competitive quote, we can request funding from donors to purchase the equipment.